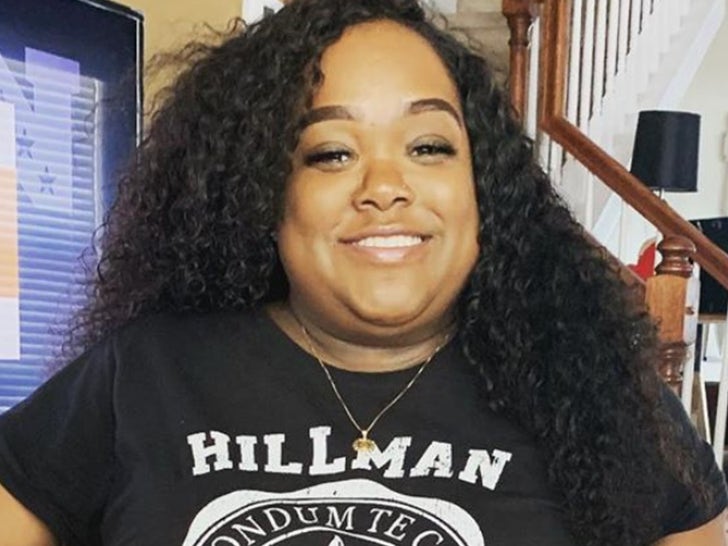 *Sadly, we must report on the passing of reality TV star Ashley "Minnie" Ross from the show "Little Women: Atlanta." She was 34.
Ross was the victim of a car crash, according to her management. She was rushed to Atlanta's Grady Memorial Hospital on Sunday night after the car she was driving was hit by another near Old National Highway in the ATL.
She died at 10:30pm on Monday, nearly 24 hours after the incident.
"It is with profound sadness that we confirm on behalf of the family of Ashley Ross aka 'Ms Minnie' of Little Women Atlanta has succumbed to injuries from a tragic hit and run car accident today at the age of 34," her management team confirmed on the star's Instagram.
RELATED: 'Little Women: Atlanta' Star Minnie Pregnant by Pastor Troy (Video)
"The family respectfully asks for their privacy as they grieve during this very difficult time."
While Ross' rep is saying it was a hit-and-run, cops investigating the accident told TMZ that it appears Ms. Minnie lost control of her Nissan Sentra and swerved into opposing traffic.
Cops say she struck a Ford Focus, and the driver of that car suffered minor injuries. Ross, however, was seriously injured.
Her family confirmed her passing with a statement posted on her Instagram account. Ross had been on Lifetime's spinoff of "Little Women: LA" since it started in 2016. Several of her cast members posted condolences and memories of her after hearing about her death.
Ross was hailed as "the most beautiful, kind, giving, generous human ever" by a rep for her reality show. She was a Tennessee native.