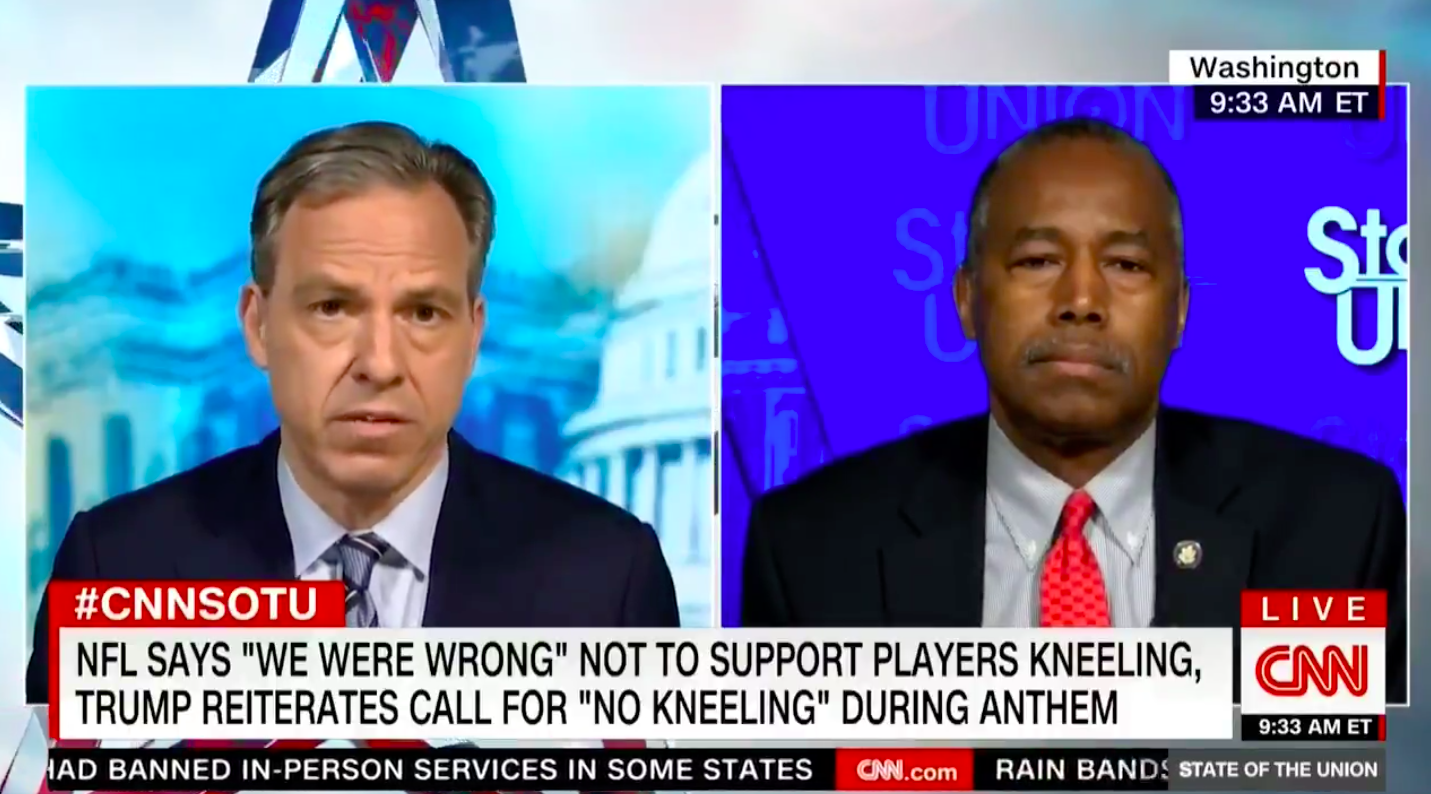 *If we hadn't seen it and heard it with our own eyes and ears, we wouldn't have believed it.
What we're talking about is what happened this morning during an appearance by #BenCarson on CNN who said that #ColinKaepernick and other NFL players who kneel wouldn't be criticized if they just said that they would have only said they love America. ? ?: (@cnn)
Nope, we absolutely did not make that up. Watch it for yourself.
MORE NEWS: George Floyd Served as Mentor to Young Men in Houston
Ben Carson says Colin Kaepernick and black NFL players who protest police brutality would not be criticized for kneeling if they just said they love America. Problem solved. pic.twitter.com/HiO7ot2kAq

— Keith Boykin (@keithboykin) June 7, 2020
Like he said, he was espousing his "personal feelings," so we doubt very seriously it would make one iota of a difference to Donald Trump if those players say the words he thinks they should say. And why do we say that? Because the players have said that a gazillion times already. Maybe not those exact words, but they've explained endlessly that they are not disrespecting the flag by taking a knee.
Furthermore, Carson, who previously ran for president before accepting a position in the Trump administration, would not directly answer as to whether or not he agreed with the right for players to peacefully protest.
Carson said the protests were about "two completely different things" — referring to police brutality and racial injustice — and that the lack of a clear goal is "the problem."
Check out some social media reactions to Carson's comment:
tigobmusic: What was Samuel L Jackson's character's name in Django again?
matt_barnes9: Miss us w this weak sh!t Benjamin!! Stop talking to these old outdated scared talking heads, speak to this new movement!! The players don't owe the @nfl ?.. The @nfl owes Kap a job & a apology.. Say his name Roger, that man you blackballed
da_midget90: Is that not what they've been doing??????