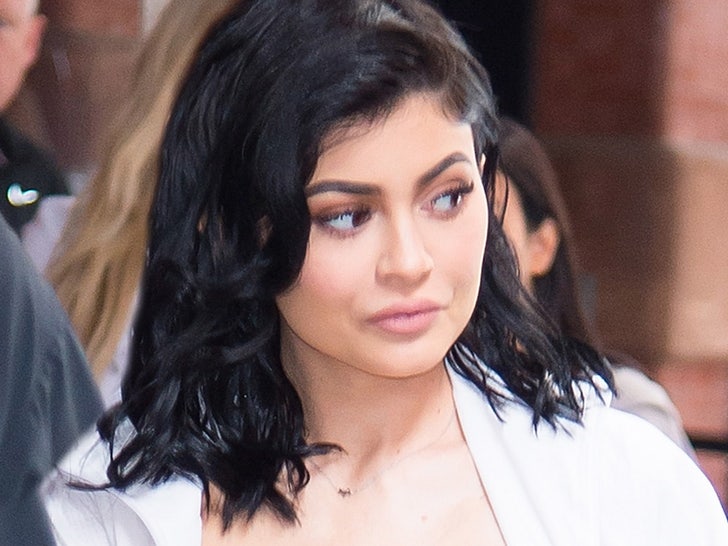 And there goes Kylie Jenner's proud title of youngest self-made billionaire. Oh well, let the social media shading begin.
If you haven't heard, the 22-year-old is accused in a scathing new Forbes report of lying about her wealth and forging tax returns in order to inflate her net worth.
It's an interesting turn of events because it just last year that the business magazine named Jenner the youngest-ever self-made billionaire after she sold her makeup line, Kylie Cosmetics.
But, as they say, that was then. Because, in its report out Friday, the magazine says …
"Forbes now thinks that Kylie Jenner, even after pocketing an estimated $340 million after-tax from the sale, is not a billionaire."
Wow, that pretty much says it all.
MORE NEWS: Teen Who Captured George Floyd's Murder Accused of 'Chasing Clout' for Posting Video [WATCH]
But wait! After awakening to the surprising, no, shocking news, Miss Jenner, reports TMZ, is now responding to the report.
"What am i even waking up to. i thought this was a reputable site.. all i see are a number of inaccurate statements and unproven assumptions lol. I've never asked for any title or tried to lie my way there EVER. period."
Jenner continues by quoting the article: "'even creating tax returns that were likely forged' that's your proof? so you just THOUGHT they were forged? like actually what am i reading."
Finally saying, "but okay. i am blessed beyond my years, I have a beautiful daughter, and a successful business and i'm doing perfectly fine. I can name a list of 100 things more important right now than fixating on how much money i have."
And there's this interesting note she posted:
i can name a list of 100 things more important right now than fixating on how much money i have

— Kylie Jenner (@KylieJenner) May 29, 2020
Like they say, the bigger they are, the harder (bigger) the fall