*Drake's infectious "Toosie Slide" is not only giving folks something to get their groove onto while in lockdown, it's also bringing joy and much-needed attention to some African orphans with mad crazy dance skills.
The Masaka Kids, as TMZ reports, is made up of orphans from Uganda who have incredible dancing skills. They posted their rendition of the "Toosie Slide" on Friday.
RELATED: Drake Drops New Song, Video and Dance 'Toosie Slide' While in Quarantine (Watch)
When Drake shared it on his Instagram Story the following day, it blew up … as did the Masaka Kids' social media
Suuna Hassan, the founder of the organization, told TMZ that the youngsters wanted to take the challenge because they love the song and hoped Drake would notice, even though it was a long shot.
What long shot? Dude noticed and then some. It seems the kids' interpretation took off like a rocket on TikTok, Twitter and IG, and with that Drake reached out directly to ask if he could post the vid, too.
MORE NEWS: Kentucky Sees Highest Spike in COVID-19 Cases after Stay-At-Home Protests (Video)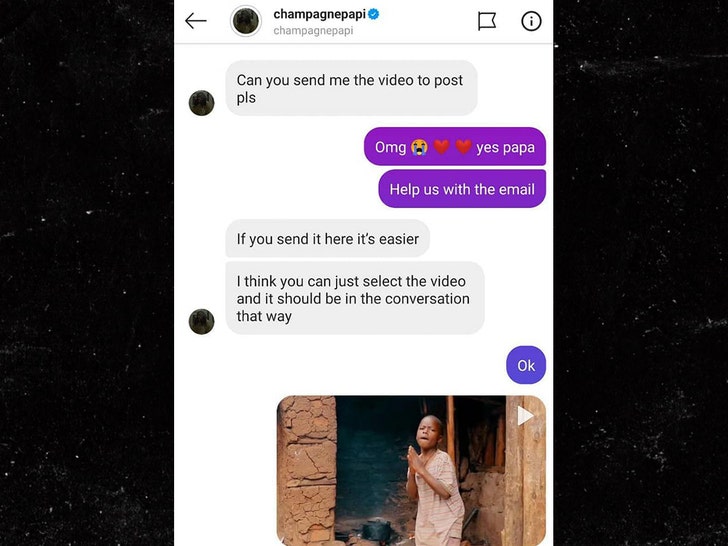 An overjoyed Suuna Hassan says he and the children cried tears of joy at the gesture and spent the next day celebrating and doing what they do best … more dancing, TMZ said. In fact, they're sharing their most recent performance — which shows they got a lot more groovin' to do.